---
back to portfolio
orientation issue 2016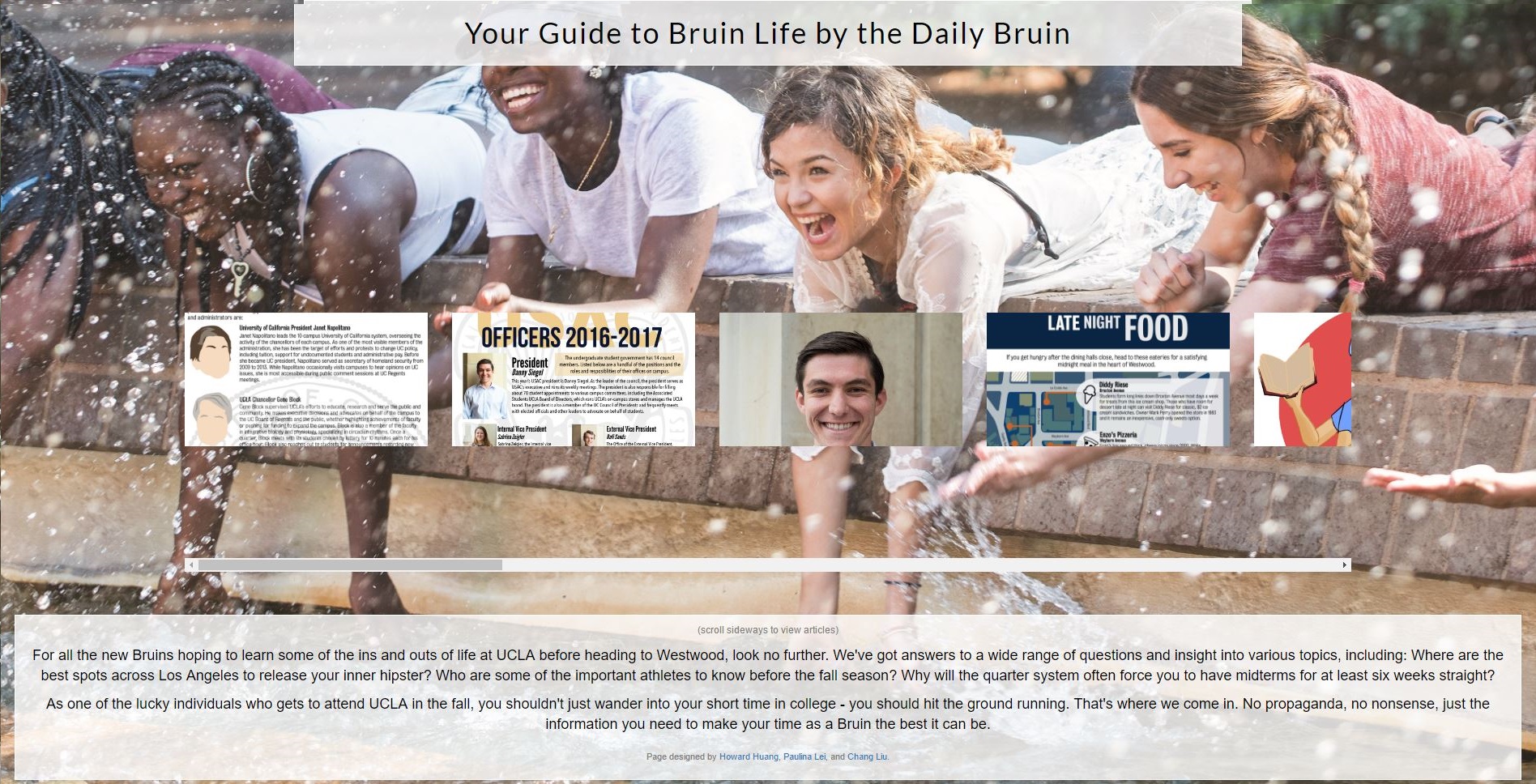 view here
//
repo here
This was a website to hold all the articles written for the orientation issue for the Daily Bruin. I worked with two other members to develop this site. Orientation issue is created for incoming freshmen to expose them to all UCLA has to offer. This issue is sent physically to all incoming freshmen, and the website that we created is the online version.
The articles rendered were pulled from an Excel spreadsheet and templated with HandlebarsJS.
The sideways scrolling was provided by FluffyJS.
back to portfolio
---